What Consumers Are Not Told About Pet Food Ingredients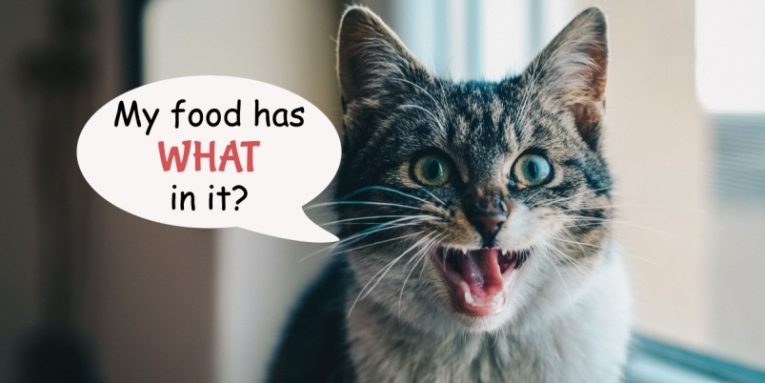 All laws in the U.S. are public information, except pet food laws. All legal definitions in the U.S. are public information, except in pet food. Unlike with any other consumable product, pet food consumers are provided with no public access to regulations and definitions that involve their pet's food. What regulatory authorities don't tell consumers, TruthaboutPetFood.com does tell.
The ingredients used in pet foods and treats each have their own specific definition written by and owned by AAFCO (in cooperation with FDA). Pet food consumers are denied the right to access pet food ingredient definitions through an agreement between FDA and AAFCO (Memorandum of Understanding agreement). Pet food ingredients are NOT the same as human food ingredients. Each pet food ingredient has it's own definition specific to pet food/animal feed. These definitions are published yearly in the AAFCO Official Publication, cost to consumers $110.00 per year.
It is significant for pet food consumers to understand the following…
There is not one pet food ingredient that is required by its AAFCO/FDA definition to be similar to the same ingredient in human food.
There is not one AAFCO/FDA pet food ingredient definition that requires the ingredient to abide by federal law.
To understand the extreme variations of 'food' ingredients that are (illegally) allowed into pet food, consumers need access to ingredient legal definitions. But…again…consumers are denied public access to pet food ingredient definitions.
This is with certainty a violation of Freedom of Information rights for pet food consumers. Until we take this battle into a courtroom – which will happen – consumers still deserve an understanding of what each pet food ingredient means, what each pet food ingredient can include.
TruthaboutPetFood.com has compiled a 'consumer only' list of pet food regulations and definitions, free for all consumers to access and share. These definitions are based on the AAFCO/FDA definitions, though due to AAFCO copyright protection they are not direct quotes.
TruthaboutPetFood.com has filed a Freedom of Information Act request with FDA asking for the complete list of AAFCO pet food rules and ingredient definitions. While we wait for FDA to provide the complete documents or for FDA to deny our request – below is the consumer version of common pet food ingredient definitions…